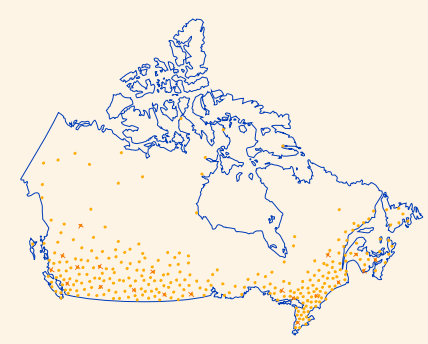 Community TV funding is supposed to be part of the current system—but we need oversight to ensure companies hand over the millions they're withholding
In the early days of cable, providers were mandated to provide at least one channel for community content, a studio to create this content, and 10% of their revenues (later whittled down to 5% before it was not required at all) to support community TV production. These served as spaces for training in media production, and helped many media professionals in Canada get their foot in the door of this competitive industry. 
In the early years there were over 200 Canadian cable company owners—with close ties to their communities—and over 300 community TV stations. 
The 1990s saw the conglomeration of cable companies. 200 companies became five (Videotron, Shaw, Rogers, Eastlink, & Cogeco). The regional giants bought cable systems and slowly closed the majority of production facilities.